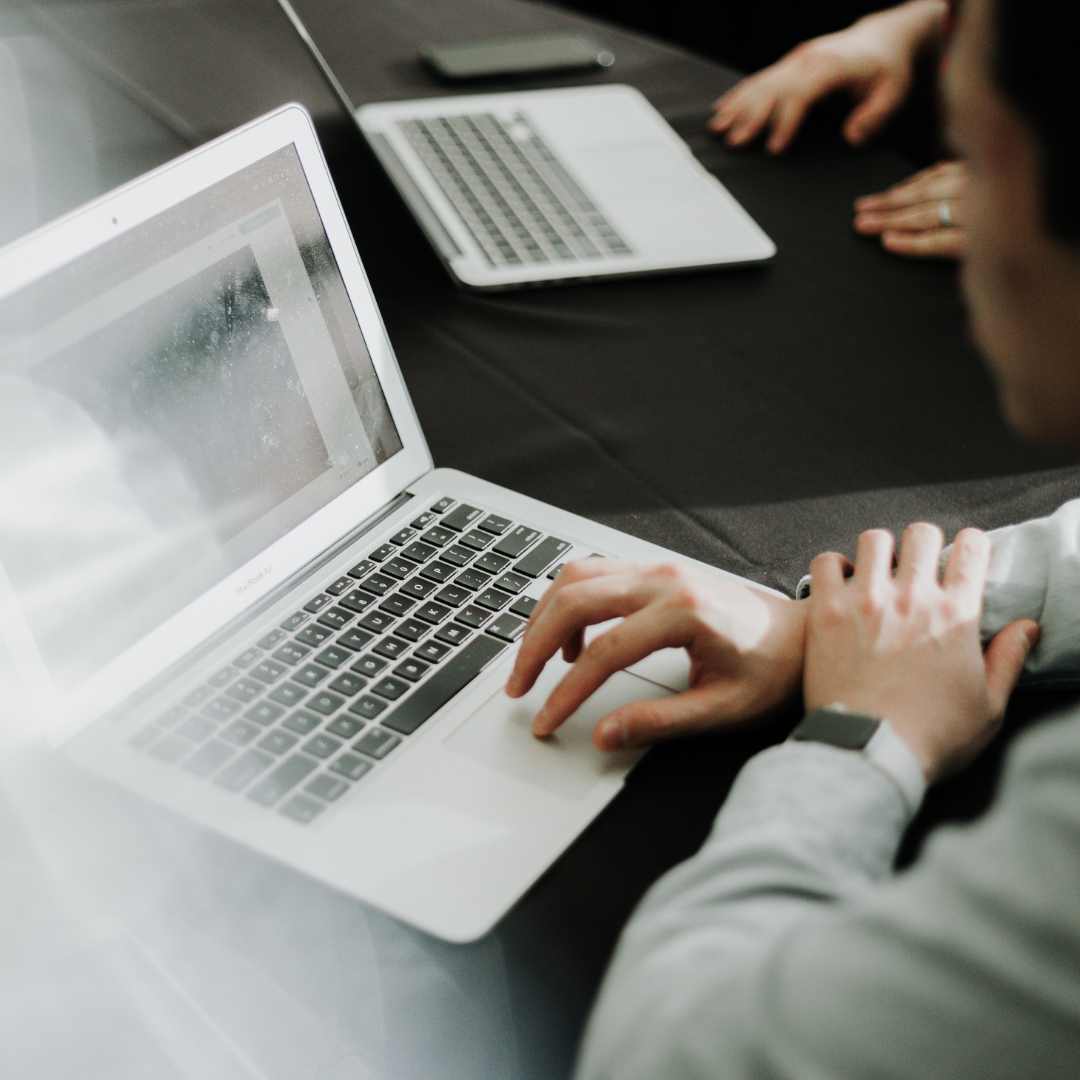 Testimonials are a great way to grow a potential customer's trust in your business, but knowing how to use testimonials in your marketing isn't always intuitive. Most small business owners understand that showing social proof is a key to winning new business. That's a compelling reason to use testimonials to grow!
Our team got our heads together and put together some recommendations on how to use testimonials. (Look, we even take our own advice!)
Focus on the Problem That Your Brand Solved
A lot of times, small businesses are thrilled merely to receive testimonials, whether from a Google review, a complimentary email, or a video recording. Any praise is good praise and they're happy to use what they have. This isn't necessarily a bad thing, but there is a better way to use testimonials.
Web-users read reviews and look for testimonials that convince them to invest in your brand. Generic reviews like "Great product" and "Helpful people" aren't necessarily bad, but they're forgettable. To make the most impact on your potential customers, find and use testimonials that center on the problem your user experienced and how your brand solved it.
Let's say that your business imports exotic cheeses and that you're hoping to grow your subscription pairing service. Let's say that you receive two reviews from thrilled customers and you're debating using one of them in an email blast. The first review speaks to how tasty your cheeses are. That's not bad, but it's incomplete.
Suppose the second review contains this line:
"I always have a hard time pairing cheese with wine. I always Google for pointers and can never get it right. Your subscription service lets me submit my fav wines and get tasty cheese pairings delivered to my door. Thank you!"
This review emphasizes the problem your user experienced and how your product or service solved it. That's a critical step in taking a user from considering your product to purchasing your product!
Overcome Common Objections
Testimonials aren't just a way to prove that your brand is legitimate. They're also a great way of overcoming common objections your prospect might have.
Maybe you sell watches. A review that talks about how lightweight and water-resistant your timepieces are overcomes your prospect's objection. It helps to have customer research at the ready to understand common objections.
Do Potential Customers Consider Your Product Overpriced?
Do Potential Customers Wonder If Your Product Performs Its Tasks Well?
Do Potential Customers What Your Customer Service Is Like?
Once you know what your potential customers are concerned about, find the right testimonial to relieve those concerns.
Let's go back to our cheese example. Maybe a common objection to our hypothetical cheese subscription service is that most customers have never heard of most of the brands. That's a real hurdle to clear, but the right review can offset that objection. Consider this review.
"I'd never heard of the spicy cheddar, honey goat cheese, and the Zamorano, but they were all fantastic! Could not recommend more and would never have tried them without your service."
This review actually takes the fact that most cheese types are unknown, a common objection, and turns it into a fun way to experience new flavors. That sort of pivot is a great way to overcome that objection and make a weakness into a strength of your brand!
This review for JSL Marketing & Web Design actually does the same thing. A common objection most small business owners have to marketing is the fear that they will spend more money than they intended. This review overcomes that objection with the client's own words!
"I worked very closely with JSL on my company's new website. They did a great job accomplishing all the work that needed to be done and staying within my budget. I look forward to utilizing them again for other websites and marketing items." -Angie H
Use Multiple Mediums To Display Your Testimonials
Testimonials are useful when displayed on your website or left printed out in your business's lobby, but they need to be promoted elsewhere. Your customer's words are invaluable and need to be used wherever your potential customers are.
The good news is that testimonials tie in beautifully with a variety of marketing mediums. Customer testimonials can be successfully used in…
Pay-Per-Click Advertising
A key point for this type of testimonial is to remember to use the right testimonial for the medium. A longer testimonial may be great on a webpage or in the body of an email, but you likely can't use more than 20 or 30 characters for Pay-Per-Click advertising or social media marketing. Even then, a 'longer' testimonial for email or web content is probably in the range of 50-60 characters.
Length isn't the only consideration to remember when pairing the testimonial to the medium. Depending on the format of the testimonial received, you may be able to use video testimonials from your top clients. We'd encourage this approach wherever possible.
A video testimonial can be successfully shared on social media, embedded in a web page, or linked to from an email, making it a versatile way to share customer praise across a variety of mediums.
Use Testimonials To Supercharge Your Sales Team
Testimonials aren't just for Business-to-Consumer marketing. They also can be a great asset to your Business-To-Business marketing team. Your sales team is your window into your client's mind frame. To help support your sales team, sit down with your sellers and listen to their insight into your client.
What Don't Prospects Understand About Your Product?
What Common Objections Do Your Prospects Raise in the Sales Cycle?
What Benefits Of The Product Or Service Help Overcome These Objections?
Your sellers' insight is invaluable to crafting case studies that will jumpstart your B2B sales cycle. Take the feedback you receive and work on crafting case studies for your sales team to go to market with.
These case studies should be longer than a mere blurb, but not exhausting to read. 3,000 words are the utmost limit and are best suited for very technical products and enterprise-level businesses.
For most brands, 1000-2000 words are the right length. Focus your case study on a business like your ideal prospect. Introduce the business's situation and then introduce a problem. Maybe your customer was struggling with high employee churn rates due to poor candidate screening in the interview process.
Now that the problem is introduced, show how your service solved the problem mentioned prior. In this fictitious example, a case study could show how using your recruiting firm greatly improved the amount of time new hires stayed with a company!. Here are a few quick tips for case studies
Be Sure To Work With the Client To Get Great Testimonials & Praise: Your case study may be well-written, but you need the client's own words for best results. It just won't sound authentic without a quote from the end client.
Don't Forget To Put The Case Study On Your Website: Case studies are best utilized for conversations with prospects as you guide them through the sales cycle, but they can also be useful on your website. Leave them up for prospects to read.
Don't Neglect The Graphic Design: The content you create and the words your customers use to praise you are invaluable for your case study. However, be sure that you use proper graphic design and branding to make that content pop! You can browse our catalog of testimonials for some thought-starters and design ideas.
Prove That You Value Your Customers
The best product or service in the world means nothing if your customer experience is terrible. Web users know this and are always on the lookout for brands they know will not disappoint. Businesses know this and are looking to showcase their customer service and their streamlined client experience.
That's all well and good, but a lot of businesses just say they offer a great customer experience and then leave it at that. They're ignoring a hard and fast rule of life: Show, Don't Tell.
If you can find a customer who will publicly testify that they were amazed by the customer service you offered, you have struck gold.
Real clients vouching for your customer care means so much more than claiming that you value your customers. After all, no business will admit that their customer experience is terrible. Prove it with the right testimonial.
"I appreciate the detailed and thorough process of reviewing my site and assessing my needs that I had them start to do SEO for my website. It has been easy to work with the JSL team. There has been true accountability and I'm very glad we chose them during our selection process. Thanks JSL for all of your hard work so far!" – Valerie L
Partner With JSL Marketing & Web Design For Testimonial Marketing
Are you looking to use testimonials to supercharge your marketing? We're here to help you take your marketing to the next level.
Are You Not Getting Reviews?
Are You Getting Mostly Negative Reviews?
Do You Have A Library Of Reviews, But Don't Know How To Use Them?
Do You Want To Create A Great Case Study For Your Sales Team, But Don't Know How To Start?
We'll help you solve these review questions! Reach out to our team for more information!
Fill Out The Contact Form To Get In Touch With Our Marketing Experts!
Call us at +255 748 317 270 or Request a Quote for Web Design & Development, Digital Marketing and More